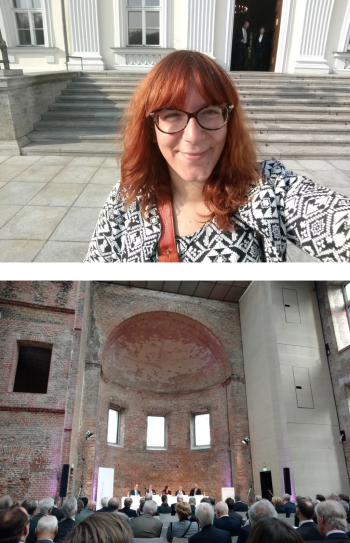 I had the pleasure of attending two very interesting events commemorating the 40th anniversary of the abduction and assassination of Hanns Martin Schleyer by the RAF.
I'm very grateful to the Schleyer Foundation for granting me the possibility to participate in a commemoration ceremony held by the German Federal President at Schloss Bellevue on October 18th, and in a Symposium at the Elisabethkirche in Berlin on October 19th, which tackled freedom and democracy and how to preserve these values in a world of increased security threats.
More information on both the commemoration and the symposium can be found here.