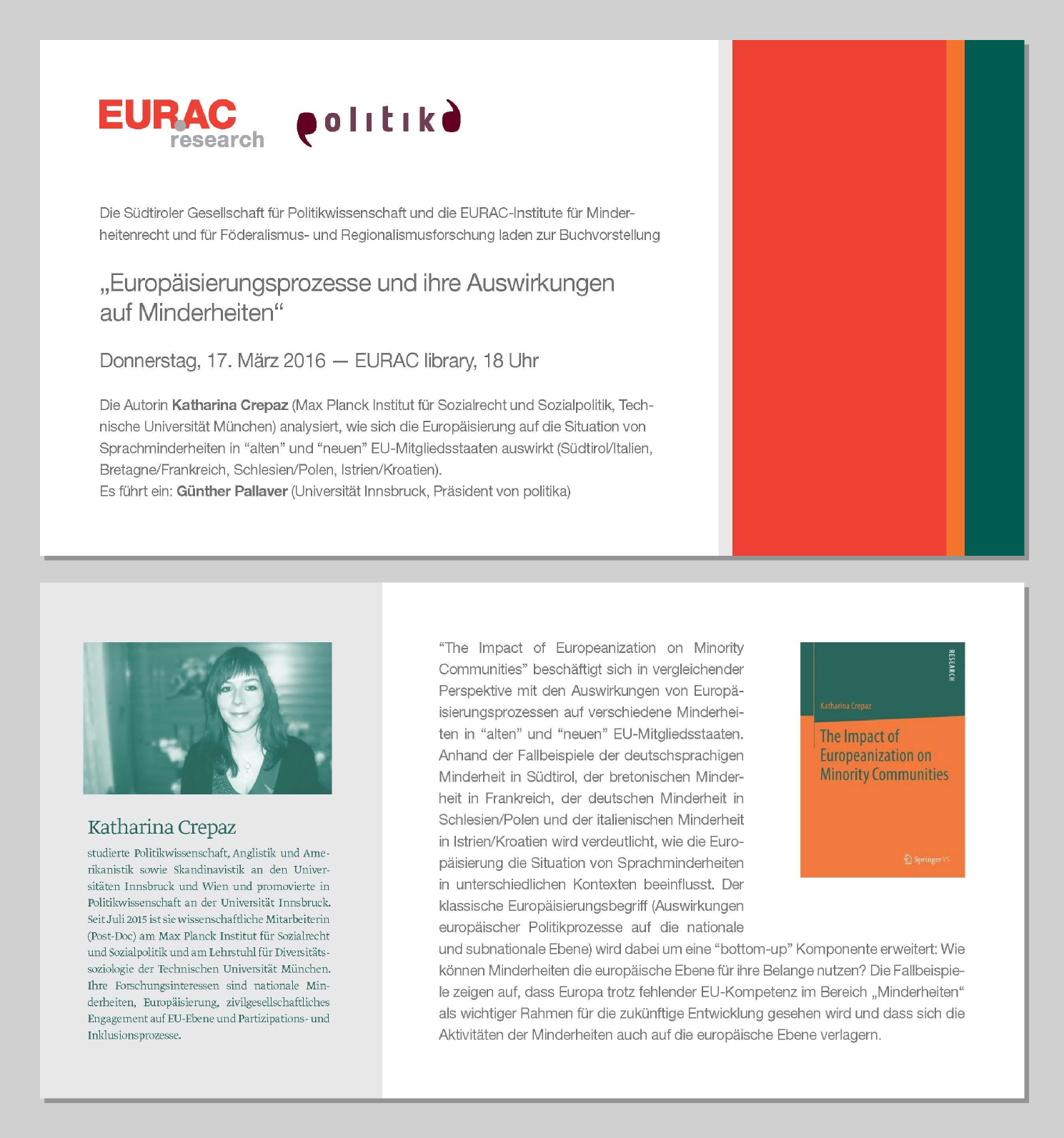 I'm very happy to announce that I will be presenting my book "The Impact of Europeanization of Minority Communities" at the EURAC Library in Bozen/Bolzano on Thursday March 17th, 2016.
The event will be held in German; it starts at 18:00 and is presented by the EURAC Institutes for Minority Rights and for Studies on Regionalism and Federalism and by Politika, the South Tyrolean Political Science Association. Günther Pallaver, Professor of Political Science at the University of Innsbruck and President of Politika, will be hosting.
The presentation will be in an interactive format, engaging the audience and offering the possibility to ask questions. I'm very grateful for this opportunity, and I'm looking forward to discuss my findings with you all! You can find the official event invitation on the left.